We invite you to a professional workshop for buyers based on the proprietary Eveneum Negotiation Compass® method!
Negotiations are a rather stressful process, both for the buyer and the supplier. Especially if negotiations are based on beliefs and opinions, and less on data analysis and proper preparation. We invite Buyers who believe that in their case, more than just a power play is needed to reach an agreement.
Buyer's Negotiation is a workshop especially useful for buyers, category leaders, purchasing managers and directors who want to implement SRM into their negotiations. Exercises are tailored to both direct and indirect procurement.
If your company's success largely depends on multidimensional relationship with suppliers, you buy parts, services or you are responsible for the new investments, then you are in the right place! The Buyer's Negotiation workshop will help you to systematise approach towards suppliers, strengthen effective implementation of your purchasing strategy, and help you build negotiation strategies tailored to the type of relationship you want to achieve.
The consistent methodology of Eveneum negotiation workshops, developed through years of business practice and conducting negotiation workshops in Poland, Europe and the USA, allows participants to further develop their competences through the following complimentary programs:
Key elements of the training
Pre-emptive actions
Kraljic analysis, portfolio segmentation and adjusting negotiation style
Tools sellers use to segment customers
Dealing with price increases
Eveneum's Negotiation Planner
Internal & external data collection
ZOPA, MDO, LLA, BATNA ...
Managing Stakeholders and developing trust
Manager's authority and effective escalation
Negotiations in a direct and indirect procurement
Price reduction vs. cost reduction
A letter from a VIP and an effect of surprise
Developing an effective negotiation agenda
Effective opening and closing of negotiation meeting
H2H in negotiations
Negotiators' personalities and human aspect of the negotiation process
Cultural differences in the global business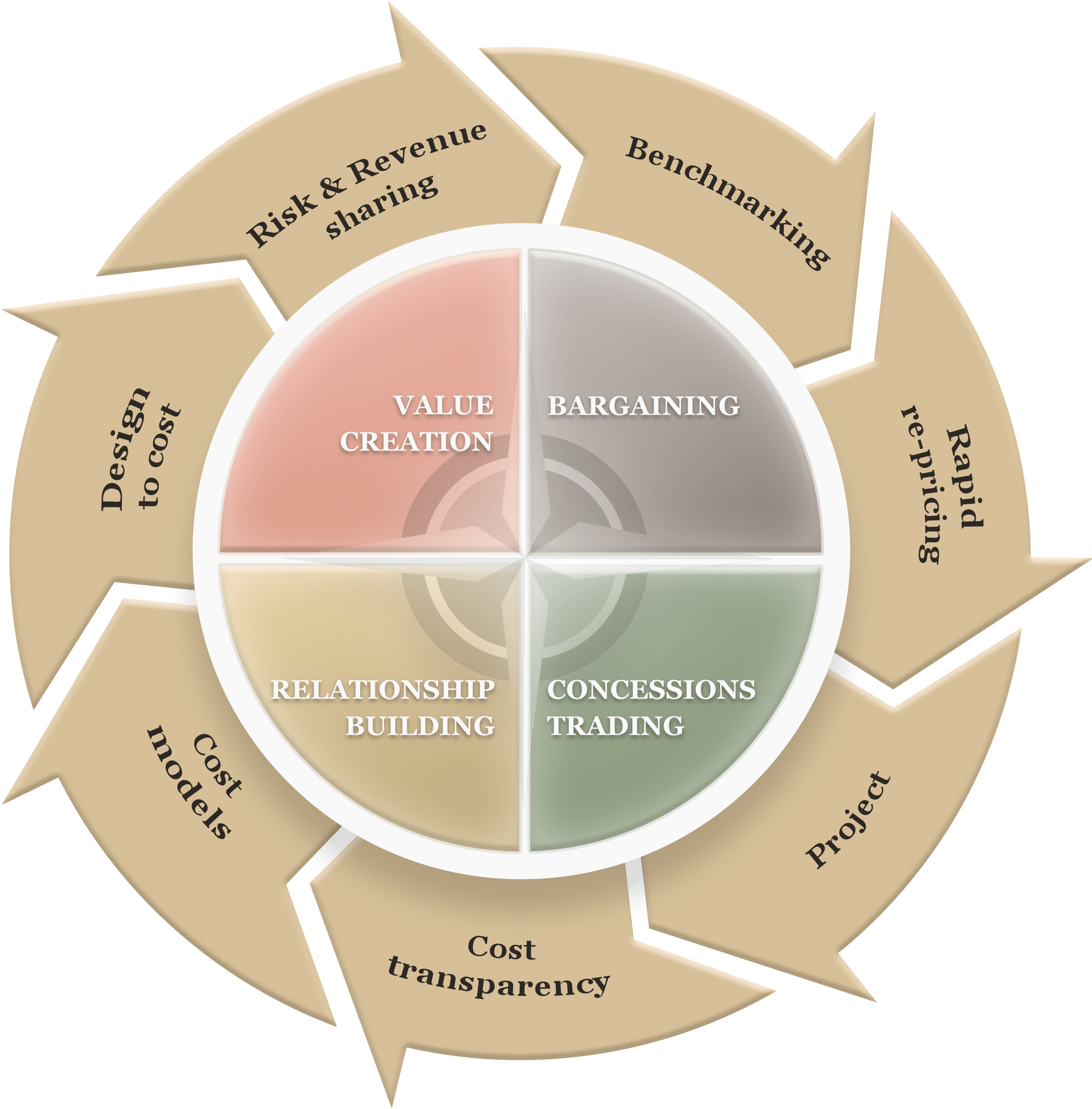 After the workshop, participants will know how to adapt their behavior to a specific supplier, who should be their support, how to manage the negotiation team and how to effectively use the time spent on preparation. Our techniques and tools will help in building up the authority and professional picture of a buyer.
The workshops can be supplemented with the personal coaching session - Negotiation Sparring Partner available in Polish and English.
Buyer's negotiation. Inclass.
Dedicated, in-company session.
Request an offer for your team
Schedule a free consultation with our expert
Check our other in-class programs out