EVENEUM NEGOTIATION COACHING – ONLY PRACTICE MATTERS!
We invite you for the proprietary program based on Eveneum Negotiation Compas®.
Effective negotiator knows that Satisfaction is the key in doing business. At the both sides of the table. Negotiation Coaching helps to achieve a higher level of effectiveness, maximize personal endowments, eliminate routine and weaknesses.
 Typical participants of the training are C-level executives, sales and purchasing managers, lawyers, board members, business owners. 2 trainers-practitioners work with a group of only 8 people.
EVENEUM NEGOTIATION COMPASS® WILL GUIDE YOU THROUGH FOUR LEVELS OF BUSINESS RELATIONS:
Bargaining - here and now
Concession trading - see you again!
Relationship building - cooperation is a key
Partnership - money is not everything
Each is a specific and requires special approach. All are important and we treat all with due care. During our workshop you will practice how to deal effectively at each of the levels and what negotiation technics work best for them.
Negotiation Compass® and Negotiation E-360 are real boosts guaranteeing effectiveness and satisfaction in every negotiation!
INCEREASE SELF AWARNESS OF A NEGOTIATOR
HELP NEGOTIAOTRS TO LEAVE THEIR COMFORT ZONES
EFFECTIVE IDENTIFICATION OF THE COUNTERPART'S NEEDS AND CREATING FEELING SATISFACTION
INCREASING COMFORT AND EFFECTIVENES OF PREPARATIONS AND NEGOTIATIONS IN A TEAM
PRACTICE TOOLS AND TECHNICS FOR PREPARATION AND CLOSING NEGOTIATIONS IN LINE WITH THE BUSINESS RELATIONS LEVEL
OUR CONCEPT IS BASED ON THREE PILLARS:
Self-assessment – completed before the training session
3-days coaching session –  based on experiential learning with 9 games
Negotiation E-360 – after the workshop each participant will receive his personal profile. Result of self-assessment, feedback from other participants and from the trainers.
PARTICIPANT OF THE NEGOTIATION COACHING:
will be using Eveneum's preparation tools available for them also after the trainin
will receive "Eveneum Negotiation Compendium"
will analyze his Negotiation Personality and learn how to use it  to  influence counterpart
can further develop their negotiation skills through a 100% personalized coaching, comprising two elements: The Shadow Negotiator and the Negotiation Sparring Partner
Conflict and fairness – risks and opportunities
Time And Silence
Emotions
EGOs and Personalities
Preparations and informational meetings
Selling & Buying vs. Negotiating
Managing teams and tasks
Concession trading technics
Asking questions effectively
Defending against manipulation
Negotiations adequate to business relations
Positive reinforcement
Power Statement
Non-verbal communication
Developing negotiator's authority
Technics reinforcing message
Negotiation Planner
video recorded simulation games for identification of personal strengths and areas for improvement
theory supported by real life examples and immediately tested on the field
work on real cases with reference to participants' situations
1 on 1 and team negotiation games
individual training with the camera
negotiations with the trainer
work with flipchart
team discussions
For each Participant we prepare his personal Negotiation E-360 profile
We reinforce strengths and help develop weaknesses of Negotiators
During and after the training Participants have access & can use Eveneum negotiation 
tools
Each Participant receives copy of Eveneum Negotiation Compendium
We practice how to build and manage negotiation teams
We divide the process into preparation and negotiation. In consistent and coherent manner we practice how to gather information and complete negotiation in line with the strategy
Participants can further develop their skills through personal programs and coaching: Negotiation Shadow and Negotiation Sparring Partner
When
9-11 03.2020
20-22 04.2020
01-03 04.2019
18-20 05.2020
15-17 06.2020
26-28 08.2020
14-16 10.2020
2-4 12.2020
Where
Solec Zdrój
Solec Zdrój
Solec Zdrój
Solec Zdrój
Solec Zdrój
Solec Zdrój
Solec Zdrój
Solec Zdrój
Sing up
Fill in the form and we will contact you.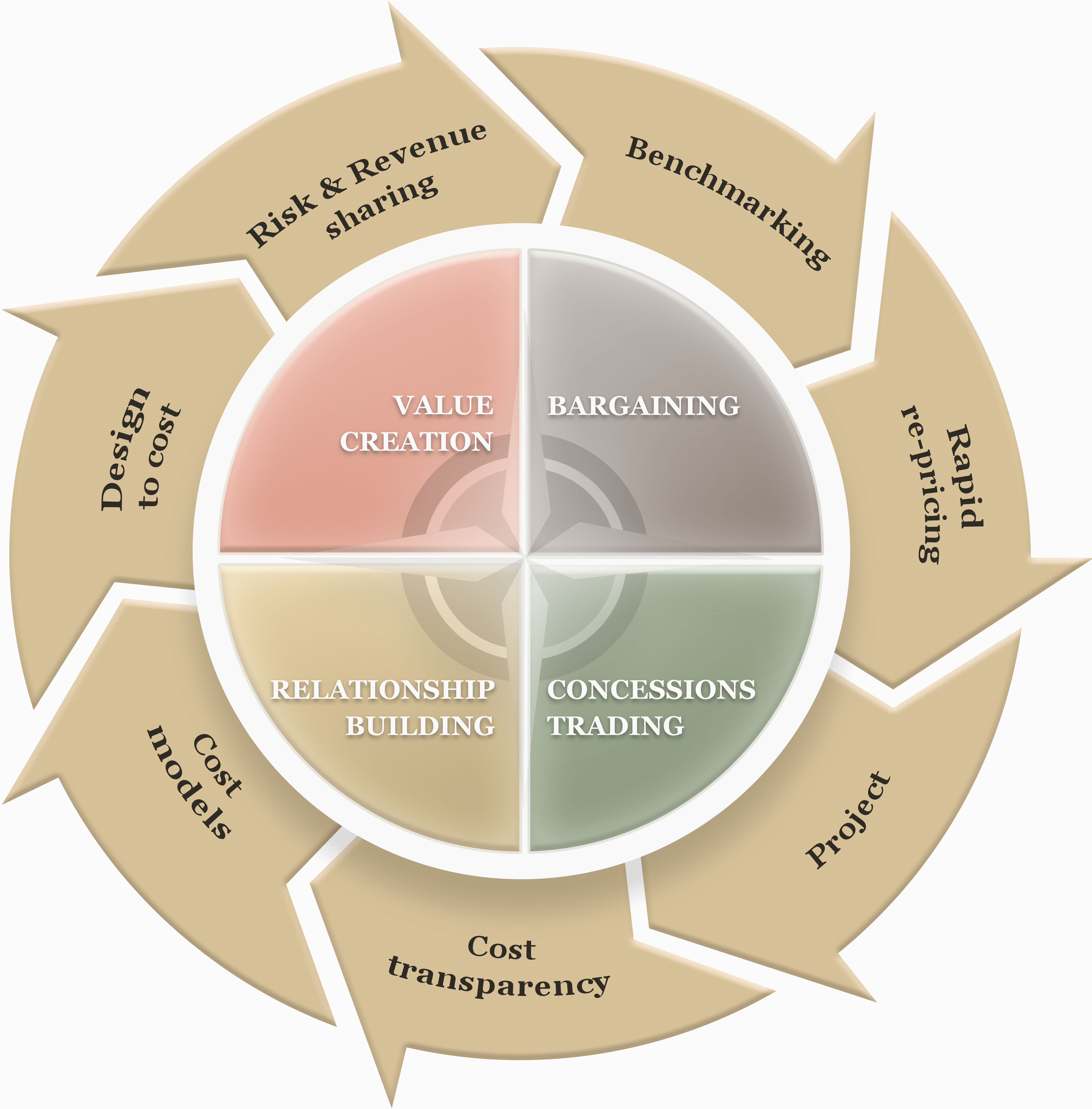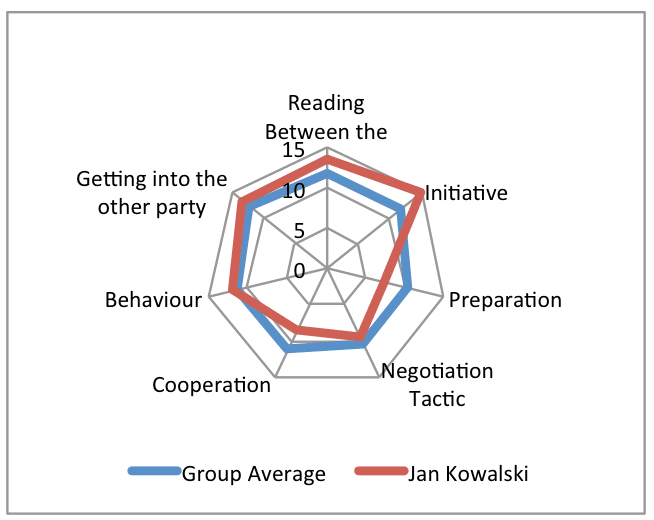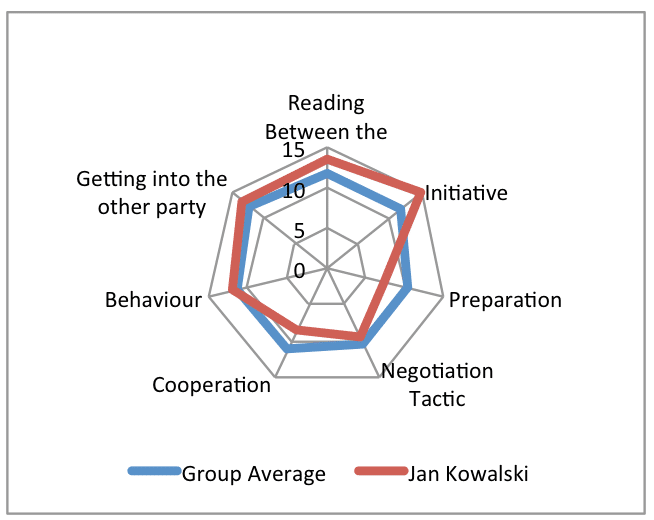 Negotiation Coaching is a hard work therefore we cooperate with hotels allowing relax after the training day. Selected sessions take place in Mineral Hotel**** Malinowy Raj in Solec Zdroj, winner of the prestigious awards:
Perfect SPA 2016
Prestige SPA Awards 2016
The most beautiful SPA 2016
Forbes Diamonds 2017
Participants of the training have unlimited access to mineral pools and saunas during their stay.
3 DAYS COACHING, PREPERATION OF THE PERSONAL NEGOTIATION E-360, PERSONAL FEEDBACK FROM THE TRAINERS, FULL BOARD, ACCESS TO WELLNESS & SPA * **
4950PLN / PERSON+ VAT 

MORE INFO AT: info@eveneum.com
* Available in selected locations
** Applies to the workshop in Polish language