We have developed "Dealing with corporate buyers" program to help our Clients improve their relationship with customers. We equip sales people with tools and provide them with methodology that can be applied on daily business practice. The workshop has been recognized by our international customers in Europe and North America.
Types of purchasing organization - how navigate through them
KPIs – do buyers tell you everything?
Buyer's internal stakeholders – how effectively influence them
The Buyer's Theory of Needs - identifying real needs of the customer
Need and how to manage expectations
New supplier qualification – how to leapfrog competitors
Purchasing strategies – how to become strategic supplier / partner
Sourcing Board – how decisions are taken and how to influence them
TCO – your offer from the Buyer's perspective
Price increase – how to win this game
Negotiations –adjusting negotiation style to the expected level of relationship
Cost transparency and cost models - how to deal with them
Real life examples from buyer's life
Every participant has a chance to work-out strategy of his customer
Materials and technics ready to apply right after the workshop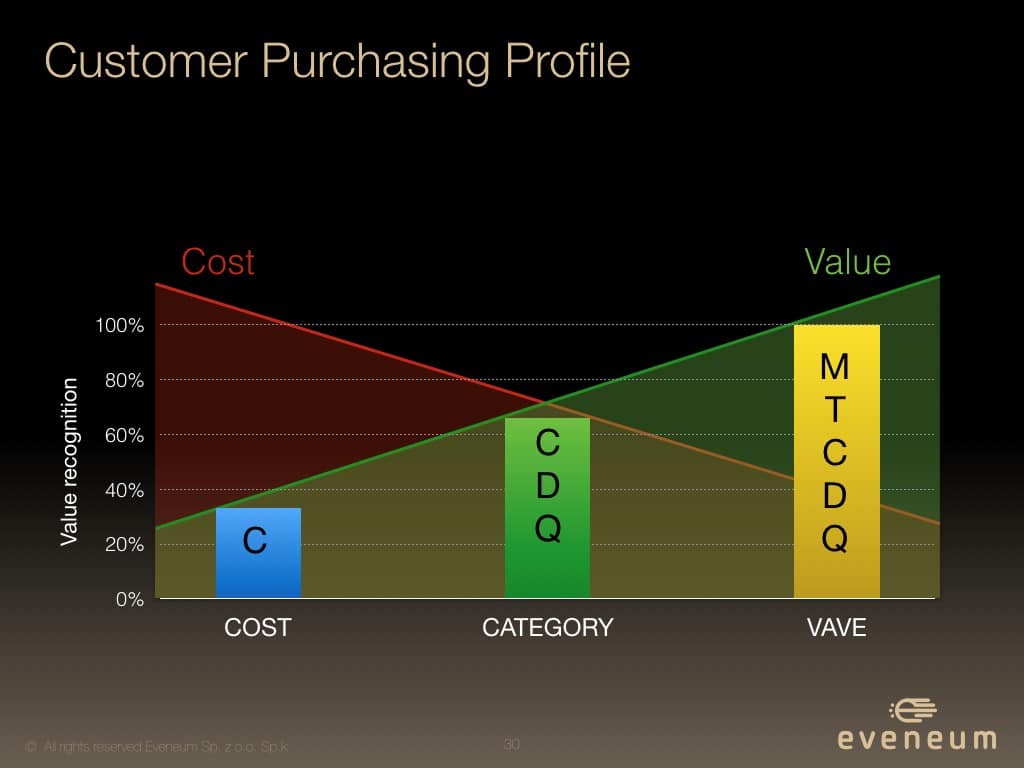 THERE ARE 4 MAIN GROUPS OF SUPPLIERS. WHERE DO YOU WANT TO BE?
Maintain - bench warmers. Not everything is lost. You have two paths. Rebuild your position and become a strategic partner. Make a mistake and you will slide down to Exit.
Exit - game over. Be honest with yourself and focus your energy on different customers. Until something big will happen your future is not bright here. Avoid illusion that you are important for your big customer.
New Entry - the new draft. Buyers are conservative and prefer to 
resolve issues with current suppliers than to introduce new. Be in the right time, in the right place to get onboard!
Strategic - the sweet spot! This is your time, use it effectively. The cake expands and you always have a chance to win a new business. Rest on your laurels and competitors will take your place.
Dealing with global corporate buyers
Training venue: Kraków / Warszawa

The final location will be adjusted to the participants needs
Sign up for open class training
Request an offer for your team
Schedule a free consultation with our expert
Check our other in-class programs out