Indian economy after COVID19 lockdown. Study and execute opportunities!
China is a well established source of many materials for European companies. Advantages and disadvantages of China are well known. India was the EU's 10th largest partner for imports (2% of total extra-EU imports) and the 11th largest for EU exports (2% of total extra-EU exports) in 2019. How about India? What are the key advantages of this country?
In low cost country sourcing destination - India, the cost advantage comes from:
lower labor cost (2019) – USD 2.5 per hour in India as compared to USD 42.6 per hour in USA and Europe.
lower capital-investments –Primarily for two reasons – low factor cost (of machines and tooling) and higher proportion of manual labor (resulting in lesser capital investment)
lower domestic sourcing cost – the raw material bought locally also add to the saving (for instance companies have saved 20-30% on raw fabric and plastics bought locally in Low cost countries)
larger economies of scales – new capacities and higher volumes divide the over-heads
government initiatives – beneficial government policies also deeply influence the cost advantage.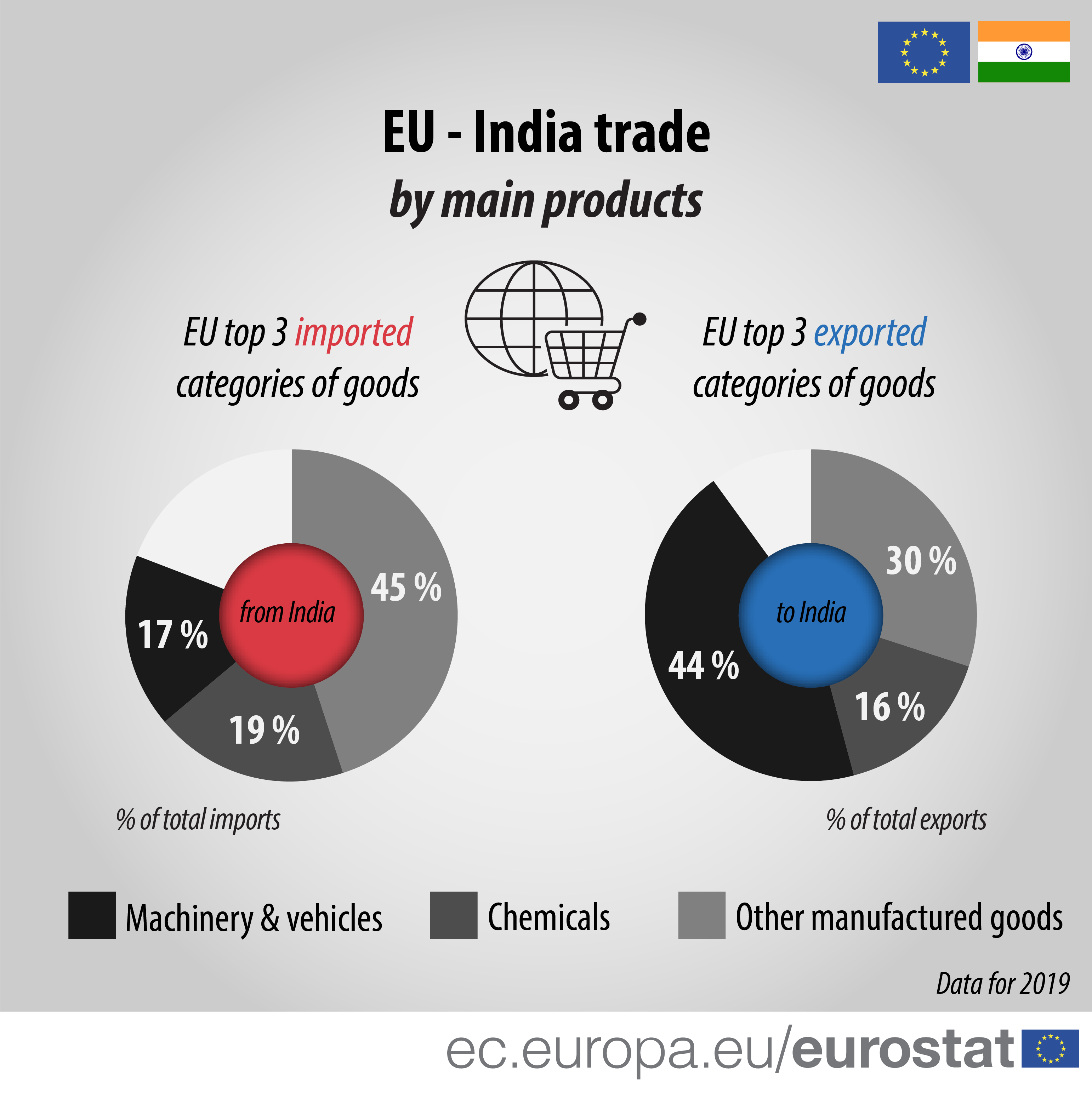 India is safe and resilient to global turmoils
India is fueled by a strong entrepreneurial culture, financial system and regulatory framework. Indian supply chain offers great opportunity to improve cost competitiveness of European companies.
Indian banking system can be characterized by:
strong risk assessment systems
strict supervision by the Central Bank (RBI)
manageable level of NPAs
strong competition between private banks and state owned banks
Domestic and foreign business is supported by strong institutional framework:
capital markets regulation
telecom regulation
insurance regulations
presence of independent media
judicial system
Case study example
Taking an example of project with one of USA based company to support them with procurement of fasteners from India. The major challenge of fastener project from India was low volume and high mix. We used our latest supplier database, our sourcing knowledge, our negotiation skills and thus helped the client in achieving the 20% savings by sourcing from India. Categories involved: nuts, bolts, cotter pins, snap rings etc.
The Project duration was 3 months starting from Supplier List Development to final best three Suppliers Recommendations. This was considered as Phase-1 of project and Phase-2 we initiated development of parts from India.
The Result of project is that client considered our recommendations and placed purchase order (PO) to two fasteners suppliers of India resulting in 20% savings from them. 
Senior Executive Procurement consultant based in Delhi

Procurement consultant based in Delhi. Worked for a Major Automotive Aftermarket Client and for a Swiss based Client of innovative healthcare products. Experienced sourcing consultant on Low Cost Country Sourcing from India, China, Vietnam on rubber extruded and rubber molded parts for truck maker, marine transmission maker. Well known supply base of fasteners & accessories from INDIA. In the past Senior Executive Procurement with New Holland Tractors, India for 3.5 Years. Worked with companies like QH Talbros, Kramp, India, Honda Scooters and Motorcycles and Sona Group.