Power of data in negotiations
Negotiations, because there is a conflict of interest, are always connected with a certain level of stress. Especially if negotiators have difficulties with justifying their positions and their reasoning is based on opinions rather than facts.
What is better:
I need from you 5% discount
or
Because material price went down by 10% over the last quarter the price should be reduced by 5%
I just need a tiny bit more!
How much is "tiny" for you and for your counterpart? What is the reason for asking for more?
Roger Fisher, William, Ury, and Bruce Patton in their book "Getting to Yes: Negotiating Agreement Without Giving In"  promote approach they called principled negotiation because it involves drawing on principles rather than making opinion-based arguments. Principled negotiations are especially important during a crisis when a level of emotions can be very high and it is easy to lose control over EGO. In order to prepare for principled negotiations negotiator needs to focus on:
Data Mining
Cost Breakdown & TCO
And last but not least they need to practice. Even the most talented negotiators without training can fail. Messi, Ronaldo and Lewandowski are very talented players but they would not have reached the top level without training. The same applies to professional negotiators. They need to practice individually and with their negotiation teams. Practice & analytical negotiations are the key to success.
How to use Data Mining in negotiations?
According to SAS  "Data mining is the process of finding anomalies, patterns and correlations within large data sets to predict outcomes. Using a broad range of techniques, you can use this information to increase revenues, cut costs, improve customer relationships, reduce risks and more." One of the examples we discuss with our students during trainings is the Linear Cost Model. For a group of products we take a data set consisting of physical parameters and price. Based on that we develop a model in Excel to present price distribution in correlation with the selected criterion. In this way we obtain visual representation of the price behaviour. The chart will also immediately show some strangers that do not follow the trend. If we clean the data up then we can generate equation for predicting price of products even without asking supplier for an offer :).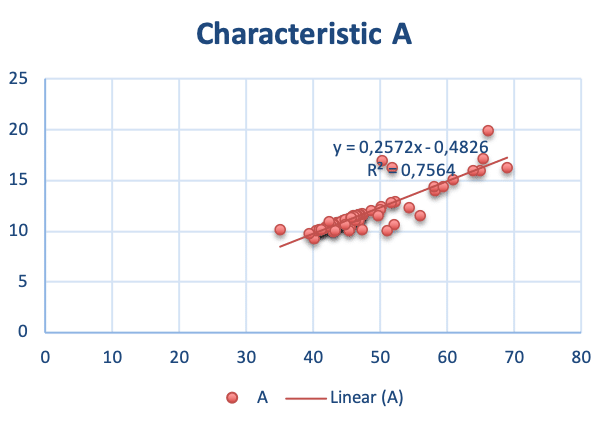 For example in case of the casting we could link price with weight. Selecting components that are made of the same material and using the same process (sand, open/closed mould, centrifugal, lost-wax...) we have a family for the linear analysis. In case of more complex models might be necessary to use combined set of equations. Linear regression models are not rocket science. Participants of our Savings and cost optimisation training receive package of Excel files including template for the linear cost model. Visually represented data and analysed trends are perfect input for analytical negotiations.
The Linear Cost Model is not rocket science. You can do it in Excel before negotiations:)
The Cost Breakdown in the principled negotiations
Do all your suppliers provide you with the Cost Breakdown? You don't need to answer. It is a rhetorical question :).
I had exactly the same with my suppliers when I worked in automotive, aerospace or marine industries. There were always supplies trying to hide their numbers. Especially those from the Bottle Neck segment of the portfolio. There is also something that can be done about it. With an access to the basic specification a buyer can develop their own cost breakdown and challenge supplier's offer. If supplier do not agree with their numbers they can ask for explanation. It will at least help to improve knowledge about supplier's cost structure. This knowledge is very useful during price reduction or price increase negotiation.
The cost breakdown typically includes:
Raw materials
Subcontracted service
Procured products/parts
Process cost: labour & equipment
Depreciation
Direct and indirect overheads
Packaging
Transportation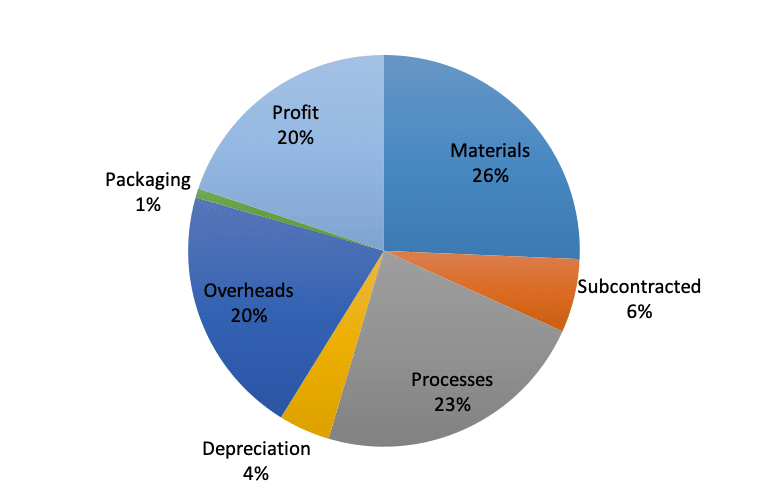 Despite the type of the product or service the template can be always similar. The difference will be in the portion each of the above elements represent in the final price. The model can include also elements indirectly linked with selection of the particular supplier or service like: quality & delivery performance, implementation cost, disposal & recycling. They will create the Total Cost of Ownership [TCO] or the Total Life Cycle Cost [TLCC].
Implementation of the Cost Breakdown requires internal discipline and continuous promotion of the standard across the supply base. It requires effort but gives a powerful negotiation lever for the buyer.
During the Buyer's Negotiation and Savings and cost optimisation trainings we cover all of those elements and provide participants with automated templates of the Cost Breakdowns based on the best practice from automotive, aerospace, energy & marine.
Develop the Cost Breakdown on your own and challenge suppliers with your numbers during negotiations!
Protecting your company's backdoors before negotiations
Various researches show that up to 80% of the product or service costs are determined by its specification or design. We can argue with this however it's rather obvious that design is causing a chain reaction in the successive life phases of the product or service. Manufacturing method, custom vs. standard component, tightening tolerances, over-specification & inflating balloon of demands is heavily influencing COST. Therefore, we may consider two actions in order to maximise profitability of the business, optimise value proposition to the customer and improve position in negotiations:
protecting company's BackDoors
performing Value Analysis [VA]/ Value Engineering [VE]
More about the backdoor selling you can find in the article Increasing competitiveness. Protecting backdoors on linkedin
Continuous improvement process
Development of the cost breakdown or the linear regression analysis should be considered as standard element of the preparation for negotiations. We develop argumentation for the principled negotiation by collecting data about suppliers, comparing them with each other. Analytical negotiations method developed by Eveneum is an implementation of the diplomacy in business relations:
"Power of arguments and not an argument of power"
If your supplier is not cooperating then start discussion with your understanding of the situation, open negotiations with your numbers and let them answer. They accept? Maybe your assumptions were too conservative but deal done. They reject? That's good as well! Let them explain why you are wrong and ask "5x Why" to understand the root cause. This knowledge can be priceless during your next meeting.
You're only human
You're allowed to make your share of mistakes
Billy Joel
Contact us to discuss how we can help you save money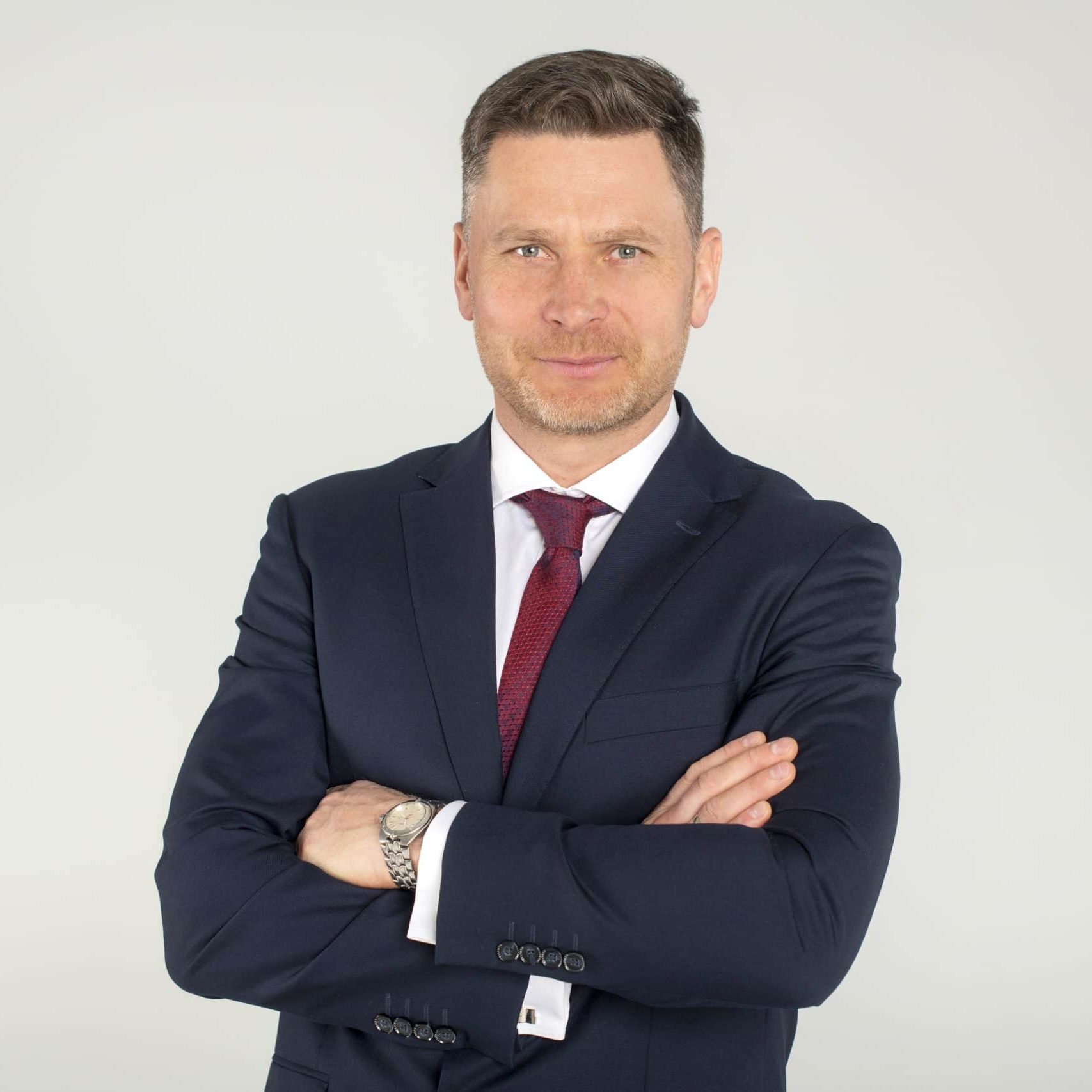 Szymon Tochowicz
Head of procurement, aerospace engineer
Head of procurement, aerospace engineer with 20 years in strategic sourcing. Managed teams of strategic buyers and category managers at the regional and global levels. Responsible for the project "Why Purchasing?" promoting procurement as a function. In Eveneum he is involved in consulting projects and customized trainings. He is specialized in automotive, aerospace, defense and energy industries. Trainer at the European Institute of Purchasing Management and lecturer at the Jagiellonian University.