Eveneum Negotiation Programs
"Negotiation training" is one of the most frequently searched phrase in terms of the training skills according to Google. There are plenty of freelancers, consultants or training companies offering Negotiation Skills development. And the first thing we are being asked by our Clients is what makes our method unique and so effective. We could close it in three elements:
Method that is based on the real business experience
Research program on negotiations
Trainers continuously active in business negotiations
Nevertheless, to make your life easier and save your time that's how we do it in Eveneum.
Negotiation Compass®
We like simplicity. That's why by analyzing hundreds of the real life negotiations we have created our proprietary method of Eveneum Negotiation Compass®. It takes you through four levels of business relations
Bargaining
Concession Trading
Relationship Building
Value Creation
Each is specific and requires special approach. All are important and we treat all with due care. During our trainings you will practice how to deal effectively at each of the levels and what negotiation technics work the best for them. Negotiation Compass® and Negotiator E-360 are a real boosts guaranteeing effectiveness and satisfaction in every negotiation!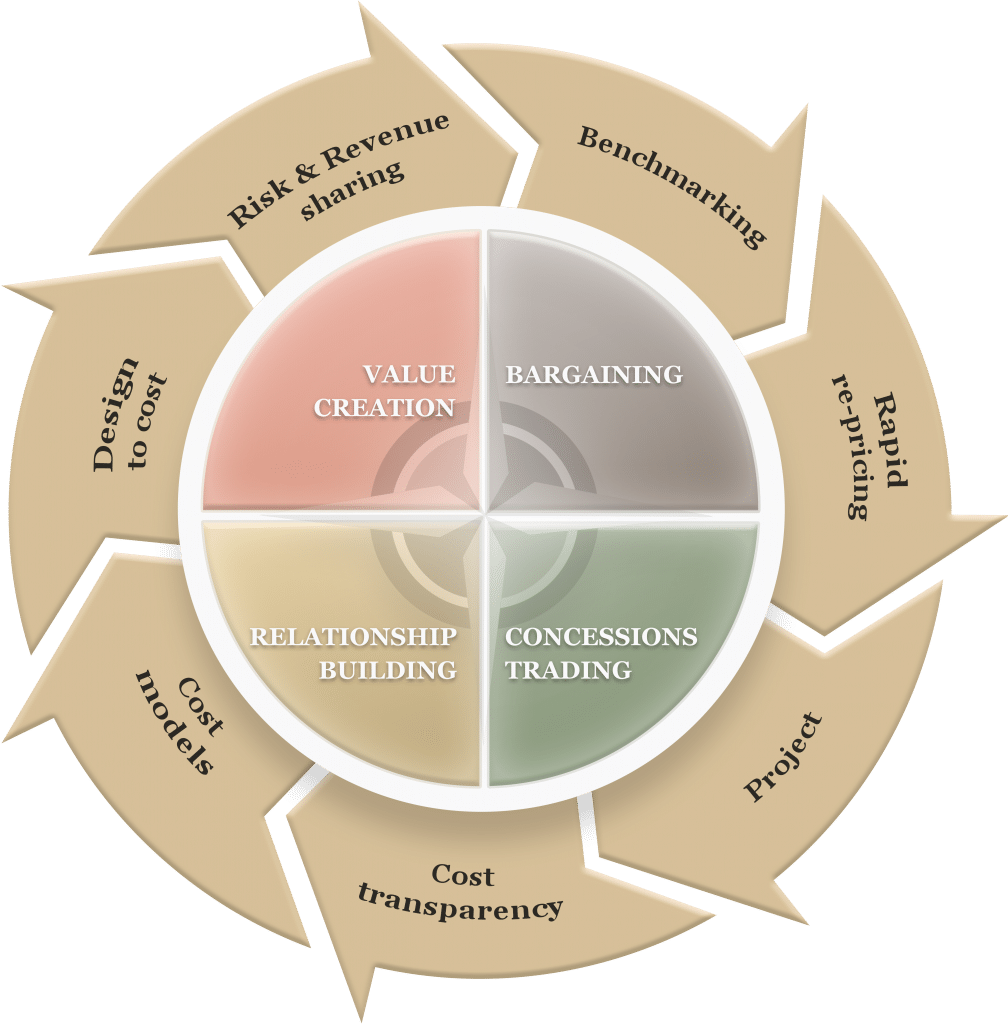 Negotiation Training Platform
Eveneum Negotiation Platform is the mission control center for our negotiation trainings. The platform has been created especially for our negotiation trainings to optimise user experience and management. Through the Eveneum Negotiation Platform we collect information about training expectations, self-evaluation, team's feedback and prepare the Personal Negotiation E-360.
Personal Negotiator E-360. For individual development
Our involvement starts even before the training! People who join our negotiation programs complete on-line their Self-Evaluation that together with team's and trainer's feedback create the personal Negotiator E-360. It is a personal profile highlighting strong points and areas that require development. On 20+ pages You can find recommendations prepared especially for you. The Negotiator E-360 is available through the participant's personal space on the Eveneum Negotiation Platform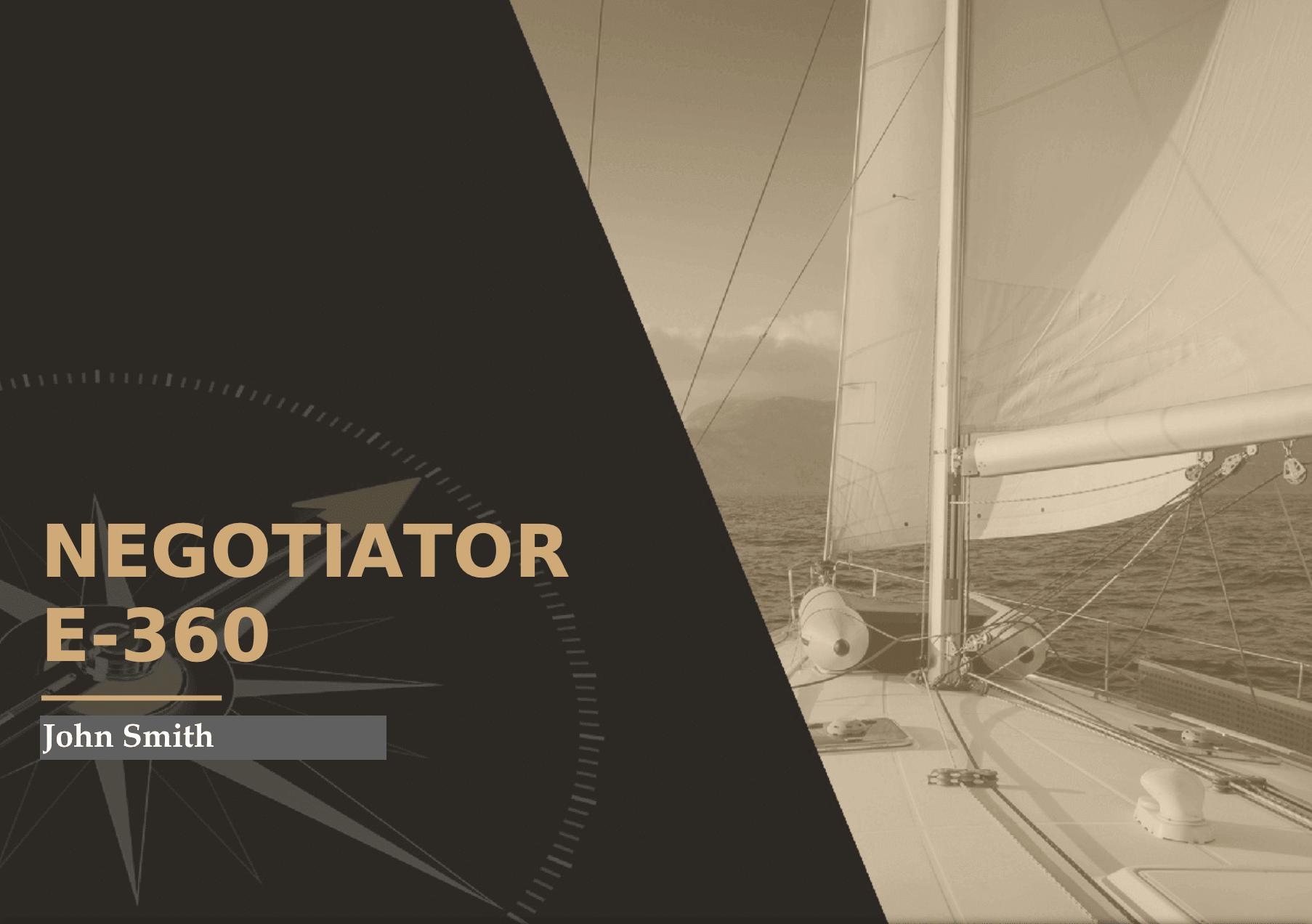 Team Negotiation E-360. For the team development
Managing a team means also allocating people to the tasks that fit their personality, skills and experience. Lack of match can lead to frustration, lower than expected performance and dissatisfaction of the business partners. To avoid this we prepare for managers negotiation profiles of their teams. It is a clear recommendation how to allocate team members to different business partners according to the expected type of relations. And last but not least, we can show you how your team compares with other companies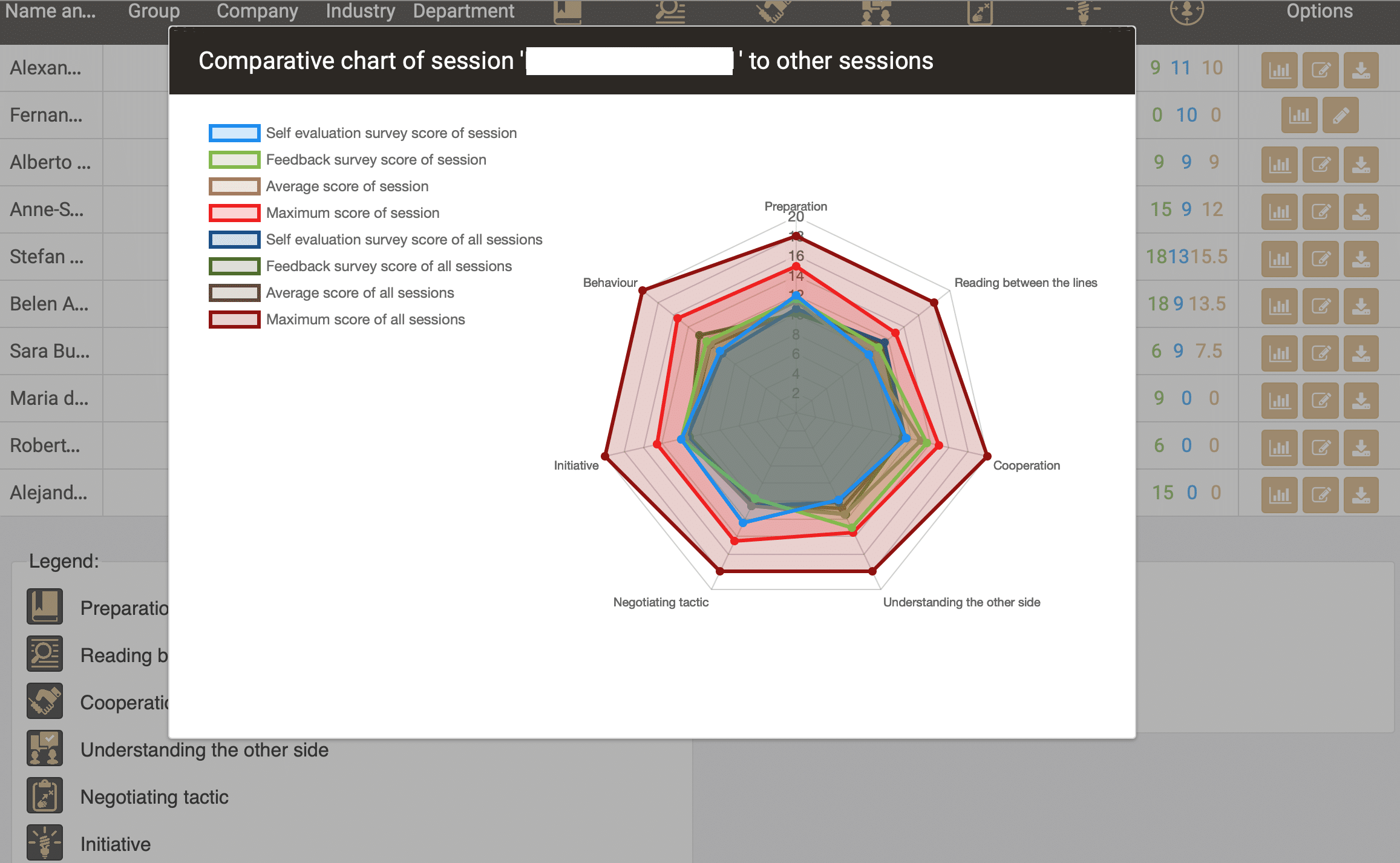 The Negotiaton Book – all you need in one place
The compendium of the negotiation knowledge prepared by Eveneum. It covers 9 chapters essential for the skillful negotiator, including a set of forms for effective preparation.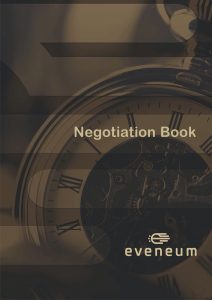 Great coaching for those who want to more consciously use negotiation technics. Confrontation with myself during video recording was a very useful experience. I recommend it to every experienced negotiator.
Procurement director, Railway
Negotiation training in bullet points
In a logic manner we go through the entire negotiation process - starting with market and data analysis, surveillance about the partner, individual or team preparation, conducting negotiation and closing in line with expected business relations. We practice roles during the team negotiations and how to effectively use authority of the manager.
Experiential Learning – learning by doing, negotiating real life cases. We believe the best to train adults is to first let them try and then discuss what could have been done differently. Especially if they are video recorded and receive instant and personal feedback 🙂
Entertraining Philosophy – all our trainings require full involvement but we ensure you have a lot of fun! We link professional TRAINING and ENTERTAINEMENT. That is why we call them entertrainings!
Preparation Tools (seller / buyer) – 90% of the success in the negotiations depends on the proper preparation. Participants of our trainings receive set of user friendly tools that help them in preparation, formalize and standardize preparation process across departments and once approved are passports for latter negotiation. It includes market analysis, power balance, personal aspects and stakeholders management. Our forms often become the standard tools for our Clients facilitating communication and saving time
New negotiation trainings - we continuously develop our offer!
Remote Negotiation - already before the Covid-19 crisis we have developed program that helps negotiators during the social distancing and in remote communication. We focus on practicing technics that have immediate impact on the negotiator's performance, self-confidence and build up their authority without the face-to-face contact. After the training participants will know how to manage the remote negotiation process more effectively and achieve result quicker, easier and with more satisfaction!
---
Analytical Negotiations – this training is about the power of data in negotiations. Training helps buyers to develop their argumentation and reasoning based on facts rather than opinions. We cover for example: Data Mining; Cost Breakdown & TCO; The Linear Cost Model…


---
Tailor made negotiation projects
We enjoy very much requests for tailor made programs like for our Client in financial sector. They asked us to train their team negotiating lease agreements of the locations for the bank branches. We have developed for them the training covering following scenarios:
Sales of the location
Lease of the new location
Extending of the lease
Termination of the lease
One of the training conclusions was to change the negotiation team setup because the Structural Conflict may have negative impact on the results. Contact us to discuss what we can do for you.  [contact us to learn more about customised trainings]
Eveneum's experts presented in-depth understanding of our business. [...]. Tools and methods proposed by Eveneum strengthened implementation of our long-term strategy with customers and suppliers.
SVP Sales, Heavy off-highway equipment
Personal approach & development of negotiation skills
Shadow Negotiator - we will passively participate in your negotiations and then:

analyse it for you blow by blow
discuss the behaviour of individual negotiators
comment on your strengths and the positive aspects of your performance
discuss your mistakes and suggest where you can improve
advice what to do differently next time
Negotiation Sparring Partner - will allow you to:

identify and fix your weak points and common mistakes, achieve success in negotiations
build a fair, stable relationship with your business partner
keep the negotiation professional all the way through
confront you with a variety of strategies, so that you are always prepared for your opponent's next move
[Contact us to learn more about personal performance & development]
Negotiation Consulting
In our team are experts with years of business experience, who negotiated deals in Europe, North & South Americas, Asia and Africa. Today we are open for new negotiation challenges. The tougher the better!
 Negotiation on behalf – are you in a deadlock? Is your partner death to your requests or they do not listen to your arguments? Maybe you need an offloading due to the lack of internal capacity? That is where we can step in. [Contact us to learn more]
Preparation of the negotiation team – do you want to negotiate on your own but need support of somebody who can look at your situation from outside? We can help with the preparation, market analysis, escalation ladder and prepare your team for the negotiations. You can count on our support in your important negotiations. [Contact us to learn more]
 
We recommend Eveneum as a reliable advisor in negotiations related to the acquisition of production lines. Eveneum supported us in collecting and analyzing data, during development of the negotiation strategy and in preparation […]
Finance Director, FMCG
The Negotiation Tournament. Last but not least 🙂
Teams of negotiators nominated by their management compete during negotiation tournament to test & prove their skills by confronting representatives of other companies.
In 2019 edition we hosted: ABB; Pratt&Whitney; BorgWarner; Eurofins; Jacobs Engineering; Valeo; Dovista, Lotos, Tauron.
The 2020 venue will be TAURON Arena Kraków – the biggest in Poland and one of the most modern in the world.
More details about the training you can find at: https://negocjacjeimediacje.biz. Page is available only in Polish
All of this allows us to think that we know something about negotiations 😃. However, if still you are not convinced then we invite you to test our trainings or to contact us for Customers' recommendations.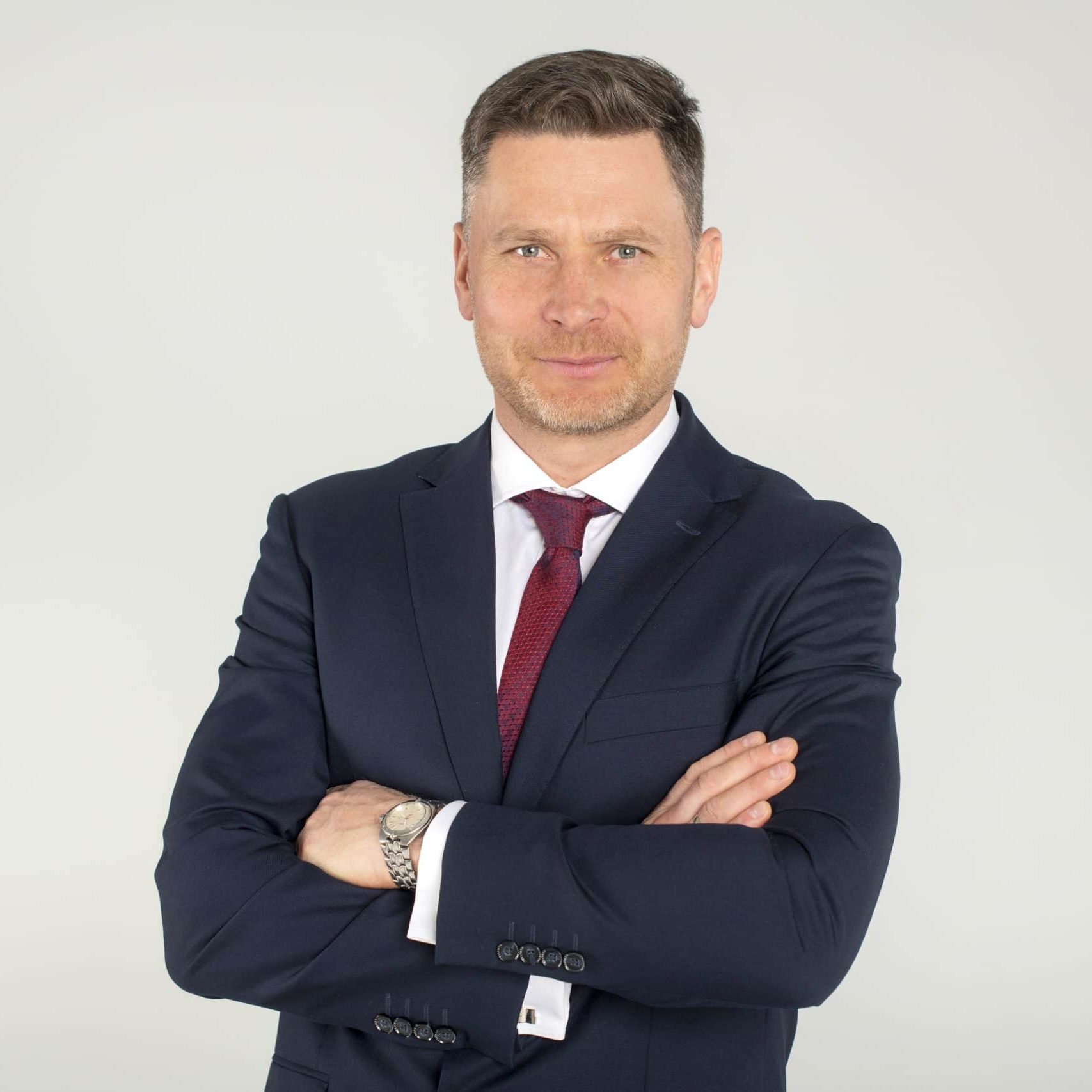 Szymon Tochowicz
Head of procurement, aerospace engineer
Head of procurement, aerospace engineer with 18 years in strategic sourcing. Managed teams of strategic buyers and category managers at the regional and global levels. Responsible for the project "Why Purchasing?" promoting procurement as a function. In Eveneum he is involved in consulting projects and customized trainings. He is specialized in automotive, aerospace, defense and energy industries. Trainer at the European Institute of Purchasing Management and lecturer at the Jagiellonian University.